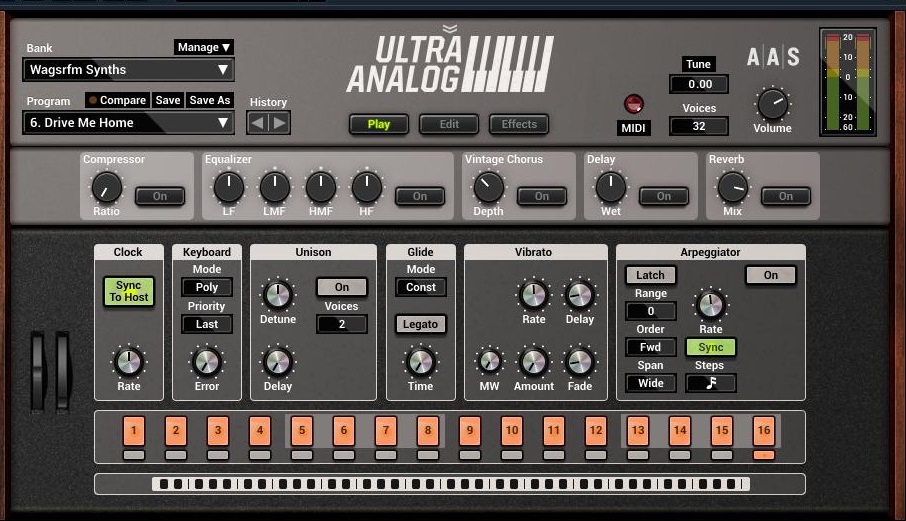 50 Brand New Sounds For Ultra Analog VA 2
Collection Contains
7 ARP
3 Bass
3 Bells
9 FX
3 Keys
10 Leads
7 Pads
2 Plucked
6 Synths
Demo contains all of the 50 patches in the collection and was made with no external FX.
A note about mod wheel modulation. As you know, as an owner of this synth, modulation settings are not saved with the patches and need to be reassigned when loading them. So while I programmed each patch to be used with some form of mod wheel modulation either on filter, sync or some other parameter, you will need to reassign these when you pull the patches up unless you've figured out some way around this. I have not. At least not in the DAW that I use.
The first 20 copies of this collection will sell for JUST $5. After 20 copies are sold, the price goes up to $10.
Pick up your copy NOW for JUST
$5
Click On The Graphic Below This Line To Purchase

Comes with an unconditional 30 Day Money Back Guarantee
PS – Don't forget to check out my other sound libraries HERE